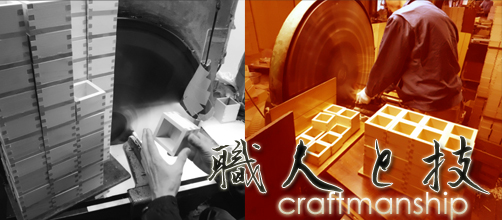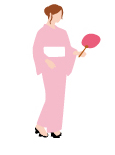 Inside of sake barrel is stainless steel.
It's made by stainless steel so that why it can be wash many times.
Simple to maintenance, it is a commodity that can also be used as entertainment of the party not only for Kagamibiraki ceremony. Juice, wine sake or sweet cake can be put for more interesting.



Barrels of pattern There are

7 types.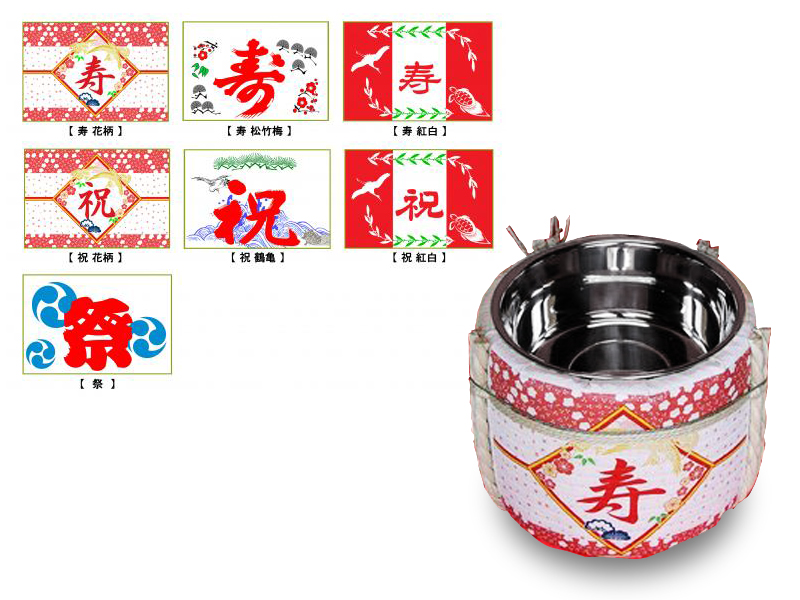 Kotobuki(寿)
Floral
Pine
bamboo
plum
Red and white
Congratulation(祝)
Floral
Crane and
tortoise
Red and white
Festival(祭)
size
height:400mm
diameter:400mm
weight
abount 4.5kg
accessories
bamboo ladle×1
wood mallet×1
barrel lid×1
capacity
7L
Suitable for small banquets and cozy.
※ stainless steel it is possible to be used many times after clean.

About our products
All our products is only the barrel. Please prepare the drink.

Recomended Drinking Temperature: 10 - 15 Degrees.
Please note that the sake barrel must soak and swell in a water bath for one day before using it!
This item has a different size.
Small wooden mallet abd bamboo ladie for Kagamibiraki ceremony is here!