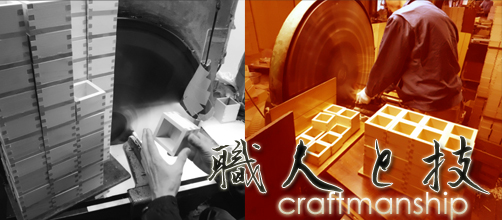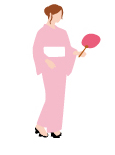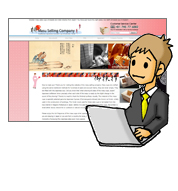 a) Select the masu cups that you are interested in
Currently we have 10 types of items displayed on our website with each of them having their own site.

b) Click on the "Get a free quotation" button
To request a quotation, you need to click on any one of the above mentioned, bright red colored quotation buttons on either the "Masu pricelist" page or on any of the item pages.

c) Fill out our simple web form
Please note that you need to fill in all the fields marked by red "Required" labels in order to proceed.
Click on the "SUBMIT" button on the bottom of the page when you are finished.

To make sure that you have successfully submitted your quotation request, our system will send you an automated reply e-mail with the contents that you have just entered in our web form. Check whether everything is displayed in this e-mail as you have intended to send it. Please contact us on front@event21.co.jp if you haven't received the auto reply e-mail within 5 - 10 mins after you have successfully submitted your quotation request.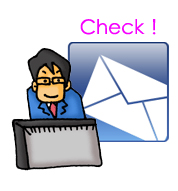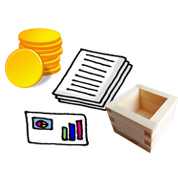 There are a number of details that we need to settle with you concerning the quotation:
a) Payment
We can offer you 2 types of payment methods:
Bank Transfer
(fix 20 USD commission fee)

PayPal
(currency conversion, PayPal comm. fee proportional to your payment)

b) Shipping
Usually we are shipping the masu cups via EMS (Express Mail Service) of the Japanese post. It enables tracking of your shipment, so you can know instantly what is happening with your package(s). We can offer to ship you by other methods as well, please consult us for details.

c) Deadline
Please tell us if you happen to have a fixed deadline till which you must receive the masu cups, so we can check whether we will be able to ship you on time. It's a good idea to contact us well before you need the masu cups, especially if you need to get the masu cups customized.

d) Customization
In case you would like to get your masu cups branded with your own logo, then we will need to discuss the way how it will be done with you.

The points that are particularly important here are:
+ Branding size: There's a maximum area that could be branded on each type of masu cups and normally we aim to brand your logo on the cups in the biggest possible size.
Please tell us if you would like to get your logo branded in a smaller size!
+ Layout: Normally we will brand your logo centered inside the max. brandable area. Please tell us if you would like to get your logo branded using a different alignment!
+ Logo data: Finally, checking your logo is indispensable for making a precise quotation for the custom branding, so we will need you to send us the logo in a high resolution format as an e-mail attachment.

Right after all the minor details are decided, we will send you our quotation so you can check whether you would like to make an order based on this quotation. In case you would like to make any modifications on the contents on of the quotation, then just tell us and we'll do all we can to match the quotations to your needs. If you decide to order the masu cups as displayed in the quotation, then ask for our official invoice!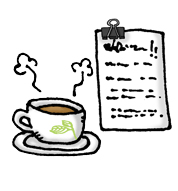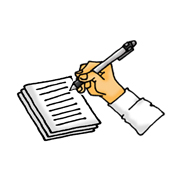 Depending on the payment method that you have chosen in step 3, we will send you our official invoice in either pdf format with our bank account information displayed on it or through PayPal.

Bank Transfer Please transfer the total amount displayed on our official invoice to our bank account, which is also displayed on our official invoice in USD. PayPal Please transfer the total amount displayed on our official PayPal invoice to our account by using either your PayPal account or a credit card.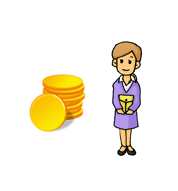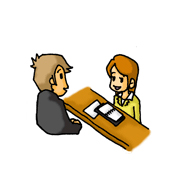 We will start arranging all your ordered items and getting them ready for shipping (packing etc.) right after we have been able to confirm that your payment has arrived to us. This step may take only 1-3 days (in case of plain masu cups), but may take 1-3 weeks as well (in case of custom branded masu cups).

When all the items you have ordered are ready and packed, we will ship them to you by the shipping method that you have asked for. We will send you the scanned image of the shipping voucher and the tracking number of the shipment in an e-mail so you can check the status of the package(s) anytime.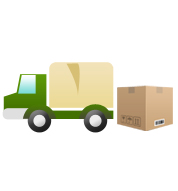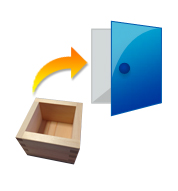 Since we are using door-to-door shipping services, the masu cups will be delivered right to your doorstep. In case of EMS the package(s) should arrive to your local post office from where you will be contacted. Please contact us in case your shipment hasn't arrived until you have expected it. We will do what we can to get it delivered to you as soon as possible!
---

The Masu selling company is shipping masu cups to customers both in Japan and worldwide. Recently we are getting more and more orders from not just individuals, but organizations, Japanese restaurants, international companies making a business opening ceremony Japanese style by opening a barrel of sake and drinking its contents from masu cups. An excellent way of drinking Japanese sake is to do it from a freshly made masu cup. That may be the reason why Japanese people cherish a rather intimate connection with these small wooden boxes from the old times. We would like to share the best parts of traditional Japanese culture with as much people around the globe as possible.